Testimonials
November 1st, 2013
To Whom It May Concern,
I have had the privilege of riding at Stone Meadows since 2006. I came to Stone Meadows as a beginner rider with high anxiety around certain horses. After a year of lessons on some very reliable school horses, my confidence level had skyrocketed. From a young age, Robin coached me in a comfortable, non-threatening way. She put emphasis on rider position, harmony with the horse, and most importantly trust between horse and rider. Once I was comfortable with basic movements, Robin began nudging me to bigger and better things, and challenged me to seek positive results in my riding. This fundamental training is what allowed me to make any progress in my riding career. I was constantly inspired to go further and reach higher.
Aside from coaching, the atmosphere around the barn also made for a highly enjoyable visit every time I went to ride. Stone Meadows has always been a very safe, welcoming environment where the care of clients and animals are put above all else.
Throughout the years, Robin has helped train two of our more challenging horses (no small feat), as well as coached me through countless lessons, given many pep-talks, and always offered a listening ear.
Robin offers a number of quality horses to lease, and for the past year I've had the honor of leasing Benedictum. The relationship I have with this horse is exceptional, and every moment I spend with him strengthens our bond. I am proud to say that this past show season, Ben and I competed at the Gold Training Level, and our results were more than I could ever ask for.
Robin's encouragement, determination, hard work and passion for dressage has made me the rider I am today. I have big goals for my riding career and I truly believe that only Robin — the best coach, mentor, and supporter — can help me pursue my dreams.
Kind Regards,
Vivian Vandewint
---
November 2013
I have been riding at Stone Meadows since March of 2010 and during that time I have grown into a confident young rider. With the constant guidance and support from Robin and her clients, I can proudly call Stone Meadows my second home. When I am stressed about school or life in general, I can always turn to Robin and her horses for an escape and a refuge for things that are bothering me as a teenager who must decide what to do with her life after high school.
I arrived at Robin's when I was twelve years old with an inexperienced pony in hand that I had been using for hunter. At the time we had lost our confidence and love for the sport and were looking for a change. Once seeing Robin's website I knew this was where I wanted to be. With Robin's encouragement I began showing my pony in dressage and realized that this was my true calling. After two great show seasons on my 14.2 hh pony, it was decided that it was time that I moved up to a horse that could help me accomplish my goals in dressage. Robin guided me towards Nairobi (Dobi), a 16-year-old Prix St. George schoolmaster that I later bought. Over the last two years we have gone from training level up to third level and FEI Junior with hopes and dreams of representing Ontario at the North American Junior and Young Rider Championships (NAJYRC) in Kentucky. Robin's assistance and belief in me allowed my riding to excel in more ways then I could have ever imagined. It was truly her knowledge that has molded me into the rider I have become.
Robin's expertise is continually shown through her client's success at competitions, at her facility and during clinics with world-class riders, which include Gina Smith, Jon MacPherson and Stephen Clarke. All the friends I have met through Stone Meadows will last me an eternity and I am happy to say that Robin is more than a coach to me she is also a friend. I am very appreciative of everything she has done for me.
Thanks so much,
Danielle Myronyk
---
It's hard for me to express how grateful I am to Robin and her help and expertise.
It's been a year since I arrived at Stone Meadows with my horse Coco. I had bought her a year prior. She was a green, hot, sensitive, and nervous horse, and I just didn't have the skills, help, or knowledge to deal with her. The situation had spiraled out of control.
The week prior to arriving, Coco amassed a serious hock injury; we arrived a completely broken pair. But Robin took it all in stride and told me again and again: "You can do this".
Robin's been fantastic with Coco from the very beginning. She recognized that she's not a problem horse, not bullheaded or defiant, but genuinely scared. She taught me how to interact with Coco again from the ground up and both she and assistant coach Melanie Dorey started putting correct dressage training on her. I think Coco literally breathed a sigh of relief: she was finally in the right hands, in the right environment.
Over the past months, Robin has been able to piece us together as team. She's helped me overcome major fear issues, find my seat, improve my position, and gain the skills Coco needs by continuously pushing me to improve. Robin's stuck with us through all my doubts and is always a source of knowledge and expertise when we run into problems.
Coco and I are now doing fantastic with plans to show next summer. I never dreamed we would be doing leg yields and shoulder-ins or cantering on the bit at this time last year. And it's just such a relief to finally see my horse happy and healthy at Stone Meadows.
Robin has been an amazing coach and trainer. I honestly don't know where we'd be right now without her!
Caitlin Downing
---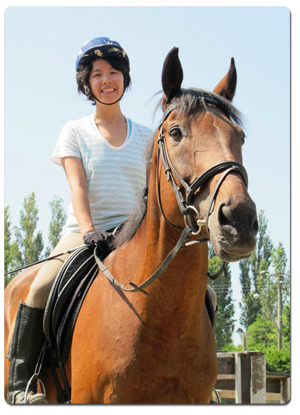 I first met Robin in April 2012 when I was in Ottawa for my job interview. I was so impressed with her knowledge, teaching philosophy, and her impeccably maintained stable that I put down a deposit for a stall before I even accepted my job in Ottawa!
In September, my gelding, Gabby, embarked on his long trans-Canada road trip to Stone Meadows. Due to a family emergency, I wasn't able to follow. He arrived alone, frightened, and emaciated. But in no time, Robin and her staff nursed him back to health. He received tailored individual feedings and care and Robin kept me well informed of his progress and training while I was still in Vancouver.
When I arrived a month later, Gabby was so well settled into his new home and his training had improved so much, that I felt that I have a brand new horse! Over the course of the year Robin has not only made me a much better rider but also a better horse owner. Under her guidance, my relationship with Gabby has strengthened tremendously into a trusting and loving partnership. Gabby has transformed from an easily frightened and extremely heavy mover into a calm, light, and very willing horse.
What else could I have asked for? I highly recommend Stone Meadows to anyone. The training and care provided by Robin and her staff at Stone Meadow are first-class. Gabby and I could not be happier.
Susie
---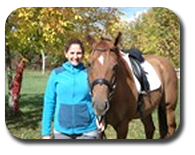 I have been with Stone Meadow Stables for three years. In that time I have met some wonderful people. Riding at Stone Meadows and chatting with the girls, is my little slice of heaven. It helps me to relieve stress and come home to my husband with a smile on my face.
With Robin's guidance, I purchased a wonderful horse by the name of Golden Gentleman. I always wanted to learn dressage and with this wonderful horse my skills are much improved. He is very sweet, patient and forgiving. Having a good horse has really given me the opportunity and motivation to grow in this sport. The experience so far has been unforgettable. Robin Brent is a wonderful person. She not only introduced me to Billy, she has helped me to learn the art of dressage. Robin taught me to compete and I have place very high in several competitions. Her skill to teach and prepare us for competition is unmatched.
Robin runs a beautiful stable and takes care of the animals to highest degree. She is highly organized and very fair with all her students. Robin has tremendous understanding of how to train a horse and their riders. She has the ability to see our strengths and weaknesses and she can communicate this clearly and effectively allowing riders to move forward and succeed in this sport. Robin helps to make sure that everyone has success and enjoys themselves at the same time. I feel like I am part of something special.
Mary
---
May 24, 2012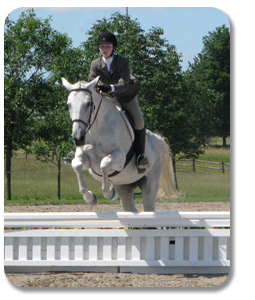 Robin is an amazing instructor, rider, business owner and friend. With every lesson I have with her, I get better, since she is always pushing me to do my best and help me succeed in my riding goals. Even as a dressage master, she has been teaching me hunter/jumper for the past two years, and has made me a better rider in that time.
When I first came to stone meadows, my position was much less than acceptable, but with time, Robin has helped me to smooth out most of my issues, and the best thing about her coaching style is that no matter how good you are, Robin will still push you to do even better, and be more than what you could imagine.
Even in my short two years at stone meadows, I have seen many riders and horses come to robin damaged and very green, and in no time, she has transformed the riders into much more confident and better equestrians, and the horses into calm, trained beauties.
As a rider and as a person, I could not have possibly have become this way without Robin. She is truly an incredible person. She is way more than a coach because she cares about each of her students and horses, constantly helping each of them achieve greatness, with proof in the show ring.
- Brianna Tokrud
---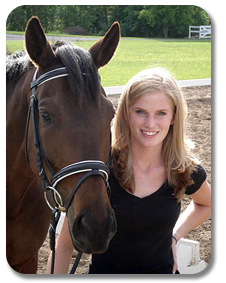 May 14, 2012
As a client of Robin's for over twelve years I have had the pleasure of riding with her as both a competitive and hobby rider on several different horses.
I have seen Stone Meadows grow tremendously through Robin and Jon's hard work, dedication and passion to the horse industry. I always look forward to my lessons with Robin, with her constant support and training I am continuously challenging myself and improving my skills.
I am so proud to be part of the Stone Meadows family of riders and look forward to what the future holds!
Stacey MacIntosh
---
May 13, 2012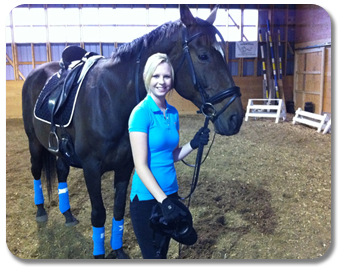 As a young rider, I was always fascinated by the beauty of dressage. It is a discipline that exudes grace and precision and I often dreamed of one day seeing myself in that saddle. Unfortunately, I grew up in a small town and did not have access to any dressage training and so I did not have the opportunity to realize this dream. In 2007, I moved 700km away from home to attend the University of Ottawa. When I moved to the city, I took the opportunity to search for a coach and barn that could help me to finally realize my passion for the sport. I found out about Stone Meadows and signed up for lessons with Robin in 2009. I was nervous to start riding again but Robin's knowledge and expertise, paired with her exceptional personality and teaching style helped me to advance in my riding in ways I never thought possible. As a coach, Robin provides incredible support but always pushes her students to strive for new goals in order to grow and improve in all facets of riding. She treats every student as an individual and customizes her teaching to guide all of her students to set and work towards goals that are challenging yet attainable. Throughout my time at Stone Meadows, I received constant encouragement from all of the riders at the barn and appreciated how all of the staff and riders would come together to celebrate one another's accomplishments. Whether it was winning a national championship title, or simply a successful schooling ride, one could always count on the smiling faces of the riders at Stone Meadows to congratulate you on a job well done. Robin has worked hard to establish a barn that fosters a supportive, positive atmosphere and I have yet to encounter a stable that has made me feel more welcomed.
I did not have my own horse while in the city and so I expected to be paired with a typical "school-horse" that would teach me the basics. However, the horses at Stone Meadows are anything but basic! From the very beginning I had the opportunity to work with highly-skilled, show-quality horses. The quality of horse care at the facility is second to none and careful consideration is taken to appropriately match each horse and rider in order to result in a successful partnership. As I advanced in my riding ability, I was paired with incredible horses that each taught me something new and helped to challenge me in new ways. I felt so privileged to have the opportunity to ride upper-level horses that allowed me to develop a strong, correct foundation and work towards learning more advanced movements.
Upon graduation, I left Ottawa to pursue job opportunities and although I am no longer in the city, Robin's instruction has left a lasting impression. Robin has taught me so many lessons both in and out of the saddle and the quality and foundation of training that I received are so valuable that I am able to take the experience I gained with me as I begin to train and compete with my new horse, Riley.
I will be forever grateful for the experience I had at Stone Meadows. Robin quickly became so much more than just a coach, she has become a dear friend and she, along with all of the riders, made Stone Meadows become my home away from home. I will never be able to fully express my gratitude to Robin, Jon and the entire team for all their support. Even from far away, she continues to encourage me and I look forward to returning to the shows in Ottawa to cheer on my Stone Meadows team!
- Nicole Lootsma
---
April 29, 2012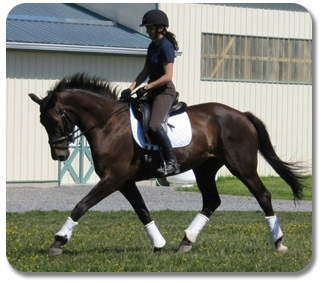 To Whom it May Concern:
I moved my Canadian Warmblood mare Forte to Stone Meadows Equestrian Centre in April, 2011 when I moved from Langley, BC to Ottawa. As an EC Level 1 coach and former professional dressage trainer myself, moving from a very equestrian area to Ottawa, I was somewhat skeptical of the quality of training and facilities that I would find in this city. I was thrilled when I found Stone Meadows and met Robin Brent. When I started riding with Robin, my mare Forte was barely broke and severely underweight due to the long trip from BC. When she left a year later, she was fit, healthy and comfortably schooling Second and Third Level dressage work.
Robin is an empathetic and caring coach who combines a drive for excellence with patience and understanding. Her methods are classical and horse-friendly.
I was so pleased with the care that Forte received at Stone Meadows that I eventually brought my valuable broodmares and youngsters to the farm as well. All of my horses were meticulously cared for by Robin and her excellent staff.
Warm Regards,
Sara Alberni
---
May 2010
Regarding: Robin-Lynn Brent
To whom this may concern,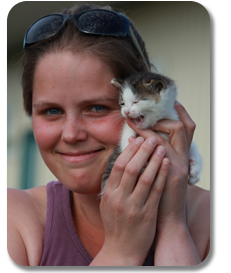 I came to Robin (StoneMeadows) 4 years ago with 10 years of previous riding experience and my Half-Arabian 4 yr old mare (Chickpea). As you know Arabians are not very common in the open dressage world due to their hot blooded and unpredictable ways.
My experience as a rider was terrible. Robin had the skills needed to make Chickpea and I a better dressage team. In the last four years we have surpassed everybody's expectations, including my own all thanks to Robin and her open mindedness to different breeds. Her coaching was excellent to be able to overcome Chickpea's hot blooded ways. Using patience's and lots of praise we were able to take the dressage discipline by storm. Robin always giving me positive reinforcement was key in my learning.
I have been Reserve Champion (OADG) in both training level and second level in my division (AA). I am now preparing to show nationally in Third Level Dressage.
Last year was my first year showing at the national level. In Blainville, QC surrounded by gorgeous warmbloods it was very overwhelming, but Robin kept me focused, I ended up getting great scores and even placing first in a class of 6 riders.
Robin is also good at welcoming other coaches opinions and criticism, she often hold clinics for the students of Stone Meadows which included coaches Belinda Trussell and Jon MacPherson. All my success is owed to Robin.
Thanks,
Melanie Dorey
---
Horse Owner of the Year 2010 Nomination
October 10th 2010
I would like to nominate Robin-Lynn Brent as Horse Owner of the Year. Robin has been the owner of Benedictum since he was four years old. I've first began to take lessons with Robin more than five years ago, and I'm proud to say she has now been my amazing coach always by my side at every event.
When I first started to train with her, I could barely ride, my position was entirely incorrect and I had little knowledge about dressage. I was also an extremely nervous rider; I had a big fear of carrying a whip, could not sit and would for example start bawling as soon as I felt like that I had no control. This low self-confidence affected my riding in many aspects. With Robin's help, she was able to teach me to manage or pass over my fears, and she deepened and expanded my passion for horses and dressage.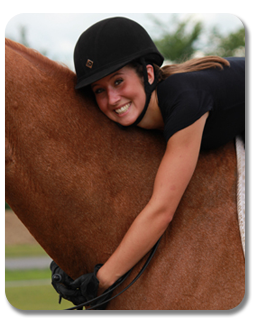 After years of working and building my confidence Robin introduced me to her retired 4th Level horse, Benedictum. My mind was set that there was no way in a million years that I would actually be able to ride him and I did not even harbor a thought that I would compete with him. It was impossible or unthinkable. With her strong determination she eventually convinced me to try him - and from that very second it was a true match. She knew right from the beginning that we were a perfect match together, that Ben would be great as well as very willing to teach me lots to improve my riding skills.
We have now finished our second show season on the national gold circuit this year. We had great accomplishments and I believe this year has been the best so far as for reaching our personal goals together. Robin has been by my side whether at the show ring or in preparing and braiding Ben. These past years, the reason I was able to reach my goals is truly because of Robin's hard work, support, and determination not only as a coach but also as a role model. One of my biggest inspirations in live, Robin's generosity in giving me the opportunity to compete with a unique horse brought me at other levels in my riding and I greatly appreciated all the dedication she has shown to make Ben and I the best team in the ring. She has transformed me into a better rider by letting me learn on her horse and I believe she truly deserves this award for all she has done for me. By nominating Robin it is my way to acknowledging and thanking her. I believe this award could not explain in better words how much she made a difference in my life and how her kindness touched me. Thank you Robin for everything you have done!
Alexanne Dupuis
---
January 20, 2009
To Whom It May Concern,
Robin-Lynn Brent has been a student of mine for the past three years. During this time period she has progressed from a second level rider to competing successfully at the Prix St George level. She has done this with a horse t hat was unschooled at this level, bringing him up the levels herself. Her focus on training and dedication to learning is what has made this large leap possible. However, even with this success Robin continues to work hard everyday to better her riding. She continues to strive for the exact feeling and correctness that is the definition of dressage. During the time I have known Robin she has proven herself to be a dedicated rider, with a care and understanding for the horses in her care. She also runs a successful stable and shows enormous commitment to her students, many of which are aspiring junior riders.
I feel that she has the potential and devotion to progress in Dressage and continue to advance in the FEI ring. Her goal oriented personality assures that her training will stay on track and continue to improve. Robin has the potential to become a Grand Prix rider and become a Canadian Team Member.
Sincerely,
Belinda Trussell
Canadian Olympian
EC 4044220
---
November 27, 2008
To Whom It May Concern,
I have known Robin-Lyne Brent for the last several years and have come to know her both professionally and personally. I have had the pleasure of participating in the Belinda Trussell clinics held at Robin's lovely facility, Stone Meadows, whereby I have seen Robin both riding and interacting with her clients that take lessons from her. Robin is always professional and positive with her students, encouraging them to reach for goals. Her motivation and hard work are an inspiration for those around her. She sets an excellent example to her students for the kind of dedication required to excel in the dressage discipline.
Robin's tireless energy and determination to learn and improve her riding is evident by her consistent training with one of Canada's top notch rider and coach, which in turn has resulted in her increasing success in the show ring. Over the last few years I have watch Robin become a strong competitor with excellent sportsmanship. She is always grateful to those people around her who help support her in her ambitions.
I have no doubt that Robin will continue to advance in the show ring with the coming years. She is focused and ambitious and I look forward to watching her goals become reality.
Sincerely,
Emma Hamilton
EC Level 2 Coach
4077257