Stone Meadows Equestrian Centre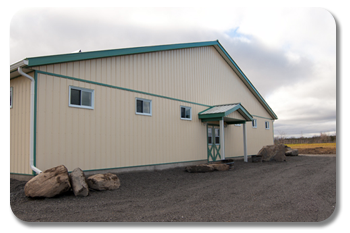 Stone Meadows began in 1999 after the Byrne family purchased a vacant parcel of land. Over the years, we have developed the farm, putting heart and soul into each project.
This is more than a stable — It is our dream, our love and our passion.
We strongly believe that each client, human or horse, is an individual. Our stable and our training are designed to best suit each individual's needs. This is what makes Stone Meadows unique.
Welcome to our website. Please have a look around and contact us for more information or an appointment. We would love to meet you and show you our farm!
You can also like our Facebook page to see the latest news and events: www.facebook.com/stonemeadowstable
---
Robin-Lynn Brent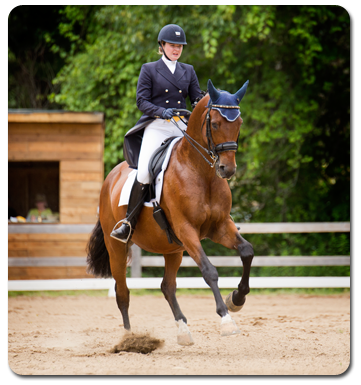 Robin and Biolek, 2015 Rainbow Ridge Gold Show
Robin began riding at age seven. In the early years, her riding experience and basic knowledge about horse care came from numerous local Hunter/Jumper instructors. Her competitive career started in the Hunter/Jumper ring followed by competitive Eventing.
Robin's parents soon realized that horses and riding were not going to be a hobby but rather a life long passion; some would call it an obsession.
After a few years of showing and teaching jumping, Robin was encouraged to try Dressage by a fellow instructor.
After an intense introduction to Dressage and the classical German principals of the sport, Robin decided to further her training in Dressage. As a junior, Robin trained with many advanced local trainers and participated in numerous clinics. Throughout these years, Robin won several awards and Championships.
It was as a junior competitor that Robin was offered a position and her first sponsored horse at DB Farms. It was here that Robin began teaching clients of her own and training some of DB's horses. She also learned to drive draft horses and began showing them in the ring.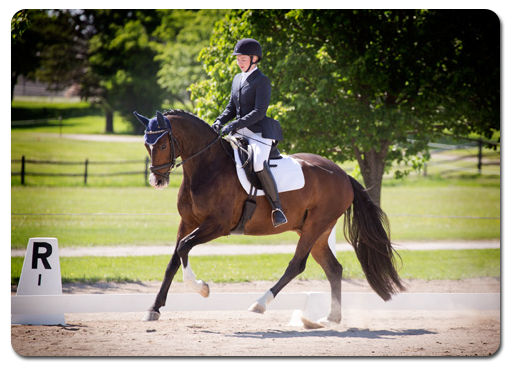 Robin and Sugar Ray, 2014 Ottawa Dressage Festival
Although this experience was rewarding, Robin wanted to continue further in training. In order to gain a better understanding of training and bringing along young horses, Robin trained with Kirstin Blaskie during her last years of high school. This also provided Robin with the opportunity to ride more experienced horses, allowing her to show at the National level.
Robin then went on to University. Over three years, Robin obtained two degrees from The University of Ottawa in Communications and Political Science, with concentrations in International Policy and Media Communications. The time at school began the need to train closer to home and thus, the development of Stone Meadows. Robin gradually started to buy quality show horses of her own and the first stable was constructed.
Sovereign was her first purchase. He was imported sight unseen. Shortly after his arrival, Robin bought another horse, Benidictum. Although Ben was older, he was not started under saddle and had just been gelded at the age of four. Robin began to use the skills that her years of training had given her in order to develop these two young horses.
Within two months of the barn's completion, Stone Meadows was full and all her coaching times were booked.
Robin's students and horses have competed throughout the Ottawa area and have won numerous awards and championships. Her focus is always on understanding, correct position and she always has the horse's well-being in mind. Riding needs to be enjoyable for both the horse and rider to feel a sense of accomplishment. This is what Robin strives for everyday.
Robin continues to teach and train all the horses at Stone Meadows, as well as freelance teaching and training at several other stables in Canada. She has competed several horses to the Prix St. George and Intermediaire levels. She is currently showing her mount Sugar Ray at Third level and Collected Effort Incorporated's horse Biolek at the Prix St. George and Intermediaire Levels.
Robin continues her training with Canadian Team Members Belinda Trussell and Gina Smith. Robin is a Certified Equine Canada Competition Specialist Coach.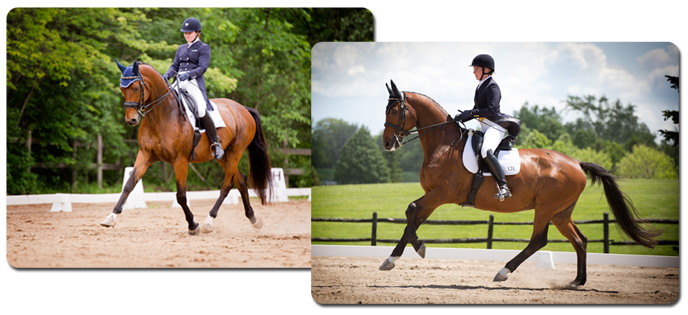 ---
Jon Brent
Jon was born and raised in the midwestern regions of the United States. Jon's first introduction to horses was due to his grandparents. He spent a good portion of his childhood at their farm in Illinois. It was here that Jon was exposed to both Arabian and Percheron horses. For Jon, the choice between horses was simple — he began to drive his first team of Percherons as soon as Grandpa thought he was ready.
Throughout High School and University, Jon spent the majority of his summers driving and training draft horses. After Jon's graduation from Southern Illinois University, managing draft horse farms and driving competitive six and eight horse hitches became Jon's career. This career allowed Jon to travel throughout the United States and Canada developing many long time contacts and friends.
During this time, Jon also became an experienced farrier, shoeing and trimming horses for those that employed him. Realizing the high demand for farriers in both the United States and Canada, Jon persued a career in the horse shoeing industry and currently has a vast clientele on both sides of the border.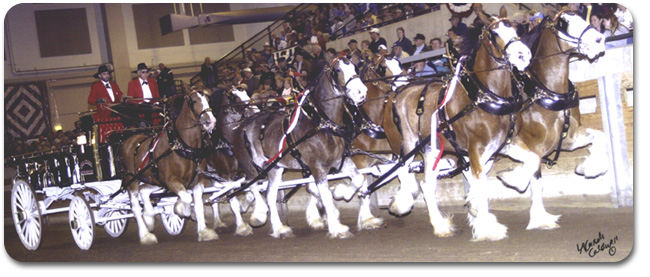 ---
Nicole Groulx — Full Time Stable Assistant
Nicole has always loved horses and as soon as she was old enough, she started volunteering at TROtt, a therapeutic riding stable in Metcalfe. In 2007, Nicole was introduced to the equestrian sport of Voltige — a cross between acrobatics, gymnastics and dance on a walking or cantering horse — and she started taking lessons in the Spring of 2008.
Nicole started working at Stone Meadows as a co-op student in February 2010 and continues to work on a part-time basis since June 2010. She also continues to volunteer at least once a week and now works Saturday mornings at TROtt as well as occasionally working at the Rideau Carleton Raceway as a groom.
In her spare time, Nicole enjoys reading, art and travelling and is a member of Girl Guides Canada.
"Stone Meadows is an amazing place and I love working here with all the horses and for Robin and Jon."